Explore the surroundings of the Campsite
There are plenty of sights to see on Bornholm, but not everyone knows about these hidden gems located around the campsite.
Bornholm is undoubtedly a place of many great attractions and unique experiences such as round churches, the Sanctuary Cliffs, the rocking stone, Hammershus, and Opal Lake. The traditional Bornholm sights are certainly worth a visit, but we would like to give a warm recommendation to the lesser-known places that are close to the campsite. Ceramics, hiking, cycling routes, beautiful buildings or breathtaking nature, Bornholm has it all. The following attractions on Bornholm are located within a radius of 10 km from the campsite and are good options for a pleasant afternoon or day trip. You can read more about our activities at the campsite here.
Nexø stenbrudssø
Nexø Stenbrudssø is a beautiful quarry located just 3.5 km from the site. Here, you can enjoy the beautiful nature or go fishing if that's your thing. There are "put and take" opportunities at this quarry, where you can catch pikeperch, rainbow trout, carp, bream, perch, roach, and eel.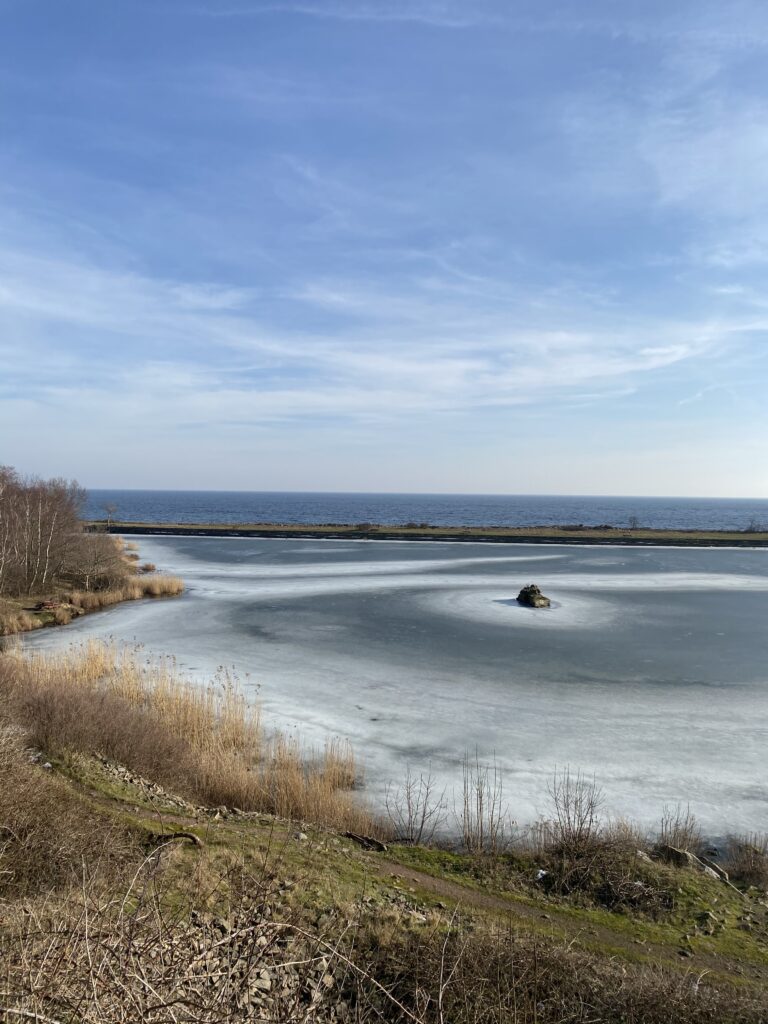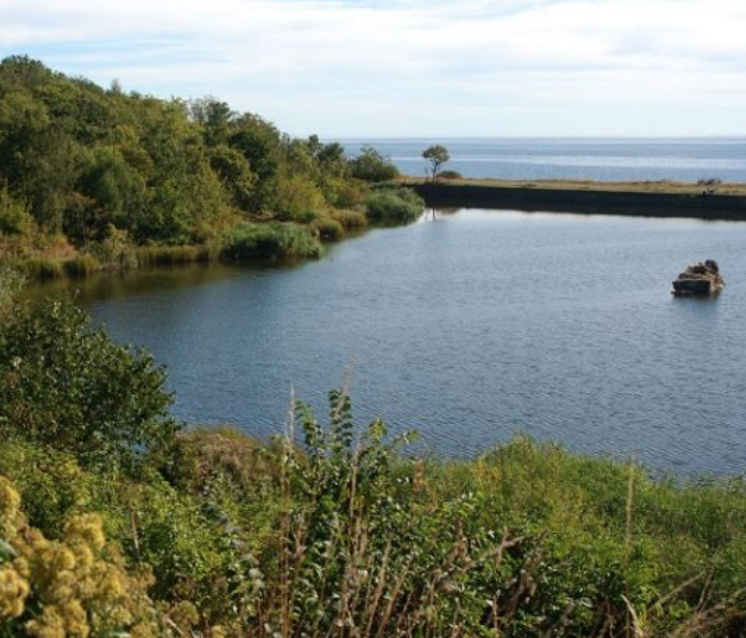 Halleklipperne
Close by is Halleklippe, which is a beautiful natural area with juniper bushes, ferns, blackberries, and much more. The path is part of the route between Nexø and Årsdale, which is also a beautiful trip if you're looking for a slightly longer route.
Paradisbakkerne
Paradisbakkerne is another example of Bornholm's beautiful natural areas. Here, you can walk in the breathtaking surroundings, see remains of one of Bornholm's seven castles (Gamleborg), or find Bornholm's largest rocking stone. There's also an opportunity to ride mountain bikes if you're up for it, or simply enjoy the nature with one of the area's three hiking trails.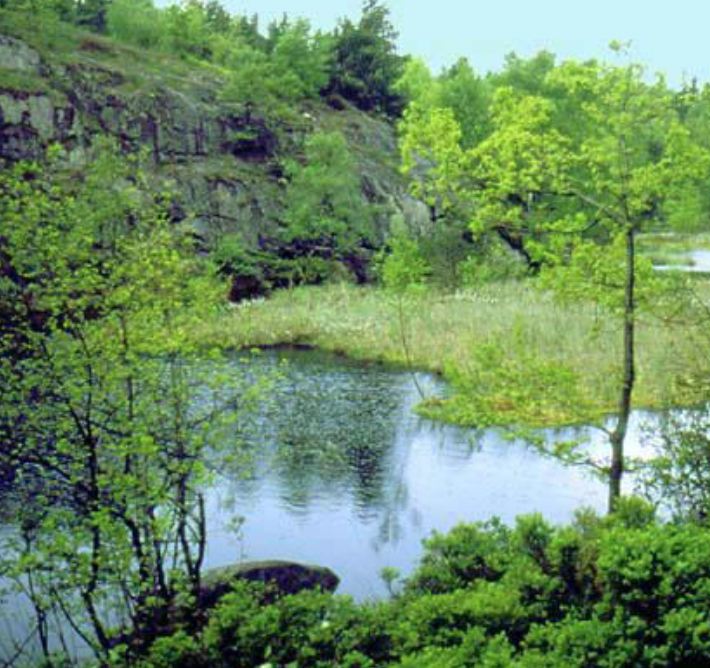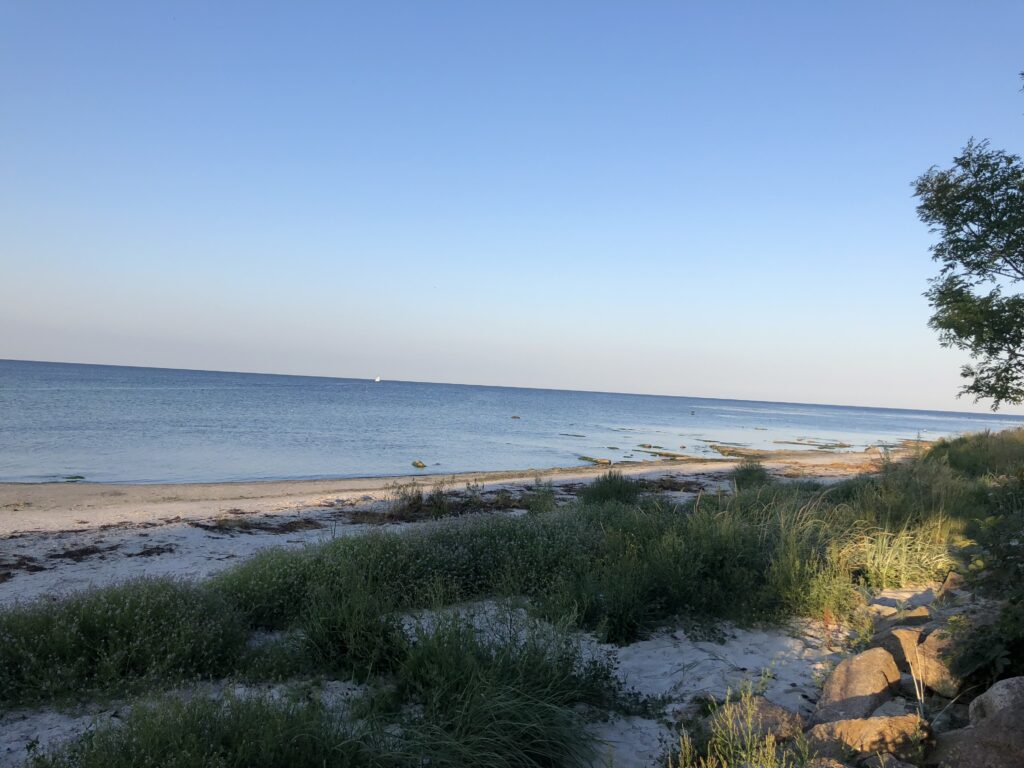 Idyllic hiking trails
Bornholm has an endless number of hiking trails and coastal stretches that are fantastically beautiful. Whether you want a short trip in the Nexø area or are up for a longer trip, there's something for everyone. Here, you can see some of the beautiful coastal paths that are also found on Bornholm, starting in the Nexø area.
Hundsemyre
Hundsemyre is Bornholm's most bird-rich bog and the go-to place when birds breed on Bornholm. Therefore, the area is closed between March 15th and July 15th. Hundsemyre is located on the other side of the main road, but as soon as you enter the bog area, it's like being isolated from the outside world, and you feel transported to another continent with swamps, mangrove-like trees, and an incredibly beautiful sound landscape.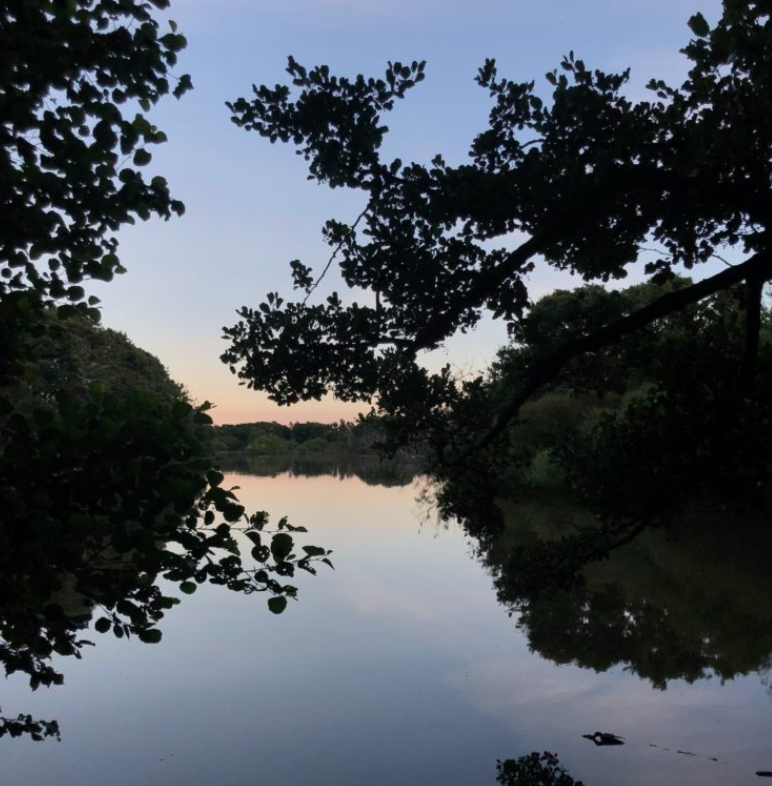 Nexø vildreservat
Nexø Wildlife Reserve is definitely worth a visit. It's located right by the site on the coastal side and contains countless birds, beautiful lakes, and special flowers. This reserve is a unique little gem in Bornholm's nature.