Bornholm is an absolutely fantastic island with plenty of ​​tours, sights and beautiful nature.
Whether you are interested in caramel factories, ceramic stores, hiking, cycling routes, beautiful buildings or breathtaking nature, Bornholm has it all. The following places are within a radius of 10 km from the campsite and are good suggestions for what a cozy afternoon or day trip could contain.
This Quarry lake is a beautiful quarry located just 3.5 km from the campsite. Here you have the opportunity to go in the fine nature or go fishing if you are up for that. There are put and take options at this Quarry. It is possible to catch pikeperch, reindeer trout, carp, perch, perch, shells and eels. Read more about the fishing opportunities in the beautiful Quarry here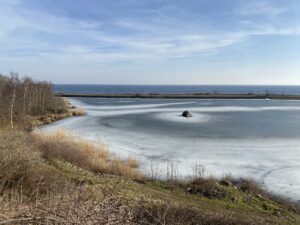 Halleklipper hiking trail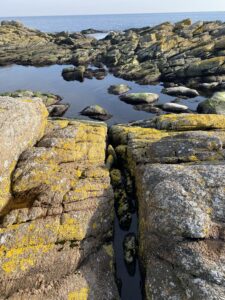 Halleklipper is a beautiful natural area worth seeing with juniper bushes, ferns, blackberries and much more. The trail is part of the route between Nexø and Årsdale which is also a beautiful trip if you are looking for a slightly longer route.
Read more and the coastal route here
The Paradise Hills is another example of Bornholm's beautiful natural areas. Here you can walk in the breathtaking surroundings, see the remains of one of Bornholm's seven castles (Gamleborg) or find Bornholm's largest rock. It is also possible to ride a mountain bike if you want to try it out, or just enjoy nature with one of the area's three hikes.
Read more about the paradise hills here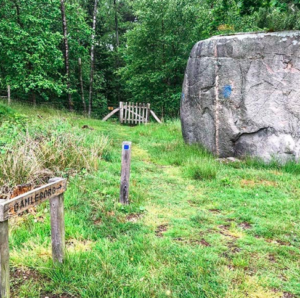 Experience Bornholm's coastline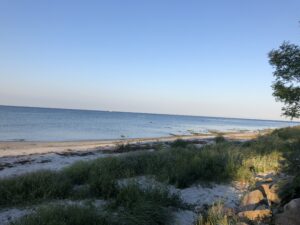 Bornholm has a myriad of hiking trails and coastlines that are stunningly beautiful. Whether you want a short trip in the Nexø area or a longer trip, there is something for everyone. Here you can see which beautiful coastal paths can be found on Bornholm.
Hundsemyre is Bornholm's most bird-rich area and the go to place when birds breed on Bornholm. The area is therefore closed between 15 March and 15 July. Hundsemyre is located on the other side of the main road, but as soon as you enter the area it is like being isolated from the outside world and you feel relegated to another continent with swamps, mangrove-like trees and an incredibly beautiful soundscape. Read more here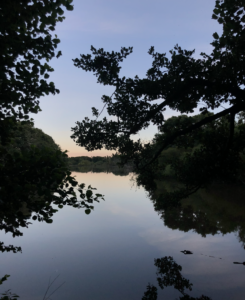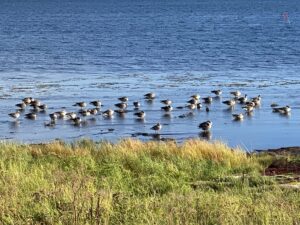 Nexø Wildlife Reserve is definitely worth a visit. It is located right by the campsite facing the coast and contains a myriad of birds, beautiful lakes and special flowers. This reserve is a unique little gem in Bornholm's nature.
Read more here
Bornholm's Butterfly Park and Tropical area
If you want to go on a trip with the little ones or use all your senses, Bornholm's Butterfly Park is a good option. The Butterfly house contains a diversity of sounds, scents and colors with exotic plants, birds and last but not least, over 1000 colorful butterflies that fly freely inside the house. Read more about the Tropical Park here.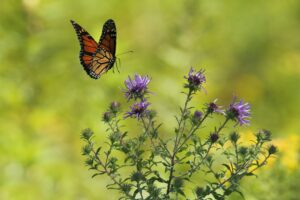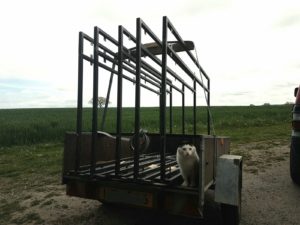 Allan has together with Rie – Bornholm's Mortar & Transport. Despite its somewhat commercial name, this area offers wild quarries, beautiful scenery and a completely unique old production apparatus that is well worth a visit.